Levi Gogolinski is the founder, designer and maker of Loper & Haas and joins me for an interview for my West Coast Gift Guide. Each of Loper & Haas' pieces is handmade from start to finish in Vancouver, B.C. Levi founded Loper & Haas in 2011 and the company continues to grow, while maintaining a craftsmanship that is truly unique and beautiful. I chose to work with Levi because I believe that at this time of year with all the purchasing of gifts from large shopping malls or big companies, you should consider buying locally and supporting the small businesses that put so much consideration into each piece they produce. Check out Loper & Haas' website: http://www.loperandhaas.com/ and Instragram: @loperandhaas for more.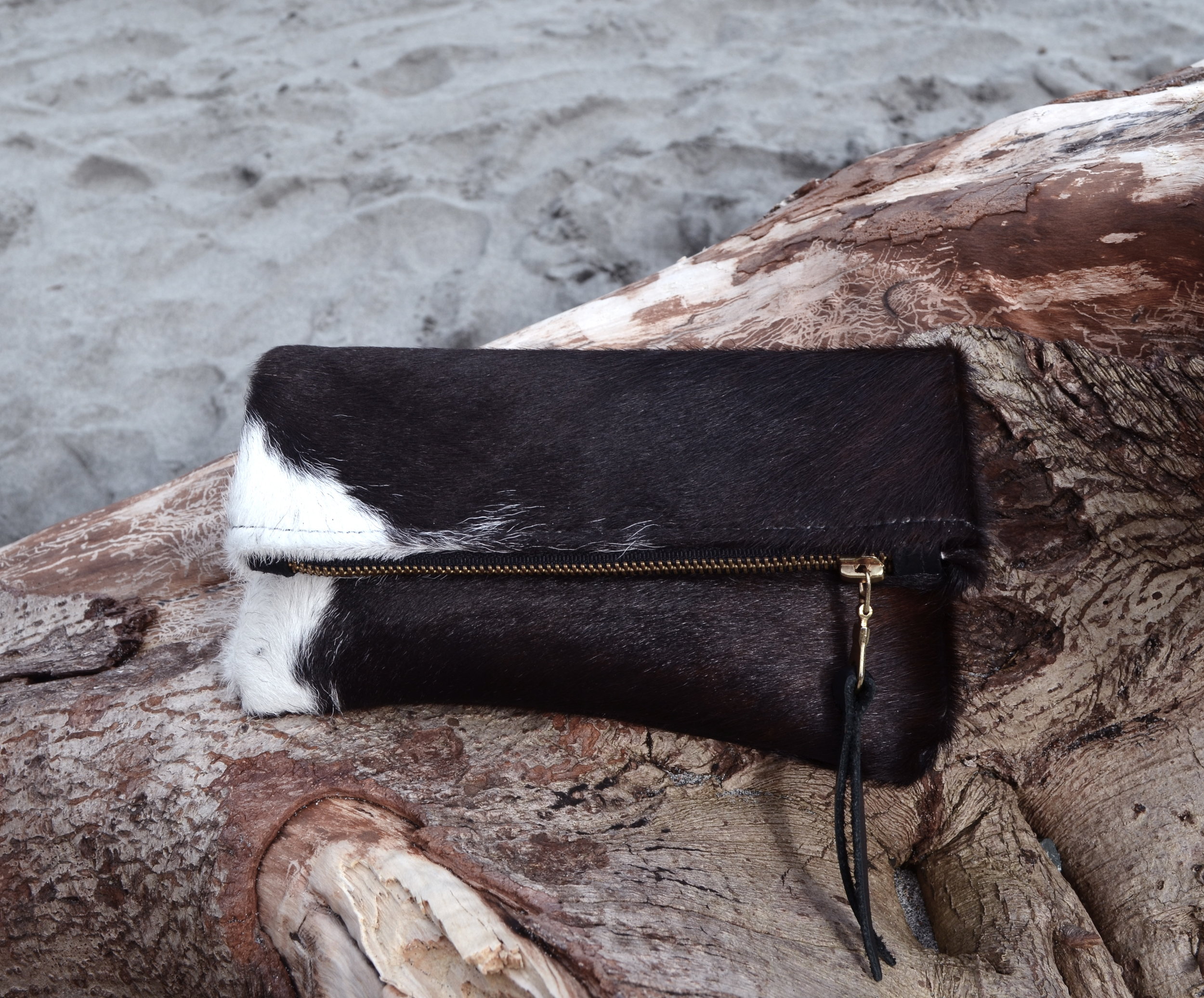 How did you start working in the leather industry? Were you trained in an arts or design background?
I do have a BFA in visual art (painting) but I had done some sewing in grade school. I'm mostly self-taught as far as the actual leather working goes, with a few short tutorials from the previous owner of the leather supply I source most of my leather from.
Do you have a team that works with you or do you manufacture your > pieces on your own?
At this time, I create each piece myself. During the design process, my boyfriend will often import my finalized pattern into CAD to ensure it is symmetrical, and also so that the pattern is backed up in case I lose or damage my original copy.
Was it always your dream to design?
Yes! I always wanted to do something art or design related where I can be my own boss and have creative freedom.
Do you design pieces for men as well as women?
I create pieces for both men and women, and I do custom orders as well.
Are you looking to expand and carry your pieces in both Vancouver and Victoria? Where else can we find your collection?
I am definitely looking to expand! In addition to my own website and Etsy shop, my pieces can be found in: Fort and Co (Fort Langley), Studio126 (Vancouver), and online at www.scoutmob.com.
What is your personal favourite piece?
That's such a tough question! My favourite piece is probably the Petite Messenger, or possibly the XL envelope clutch.
Where do you find inspiration?
Often my inspiration comes from the leather I use. If I'm not working on a specific order, I love to pick up a hide from the leather store and experiment. As well, many pieces are designed for a purpose initially, for example the XL envelope is actually designed as an iPad case.
Are there any designers that inspire you?
There are so many! I love browsing Etsy and the Internet and seeing what's out there. I recently discovered Charlie Borrow (out of England) and absolutely love his work.
What is the reason behind the name 'Loper and Haas'
I grew up on a farm in southern Alberta and Loper and Haas were my two horses.
Image credit: All the images were from the designer, Levi Gogolinski.